Do you use invoicing for your small business? We want your feedback! Learn More
Error in Register Totals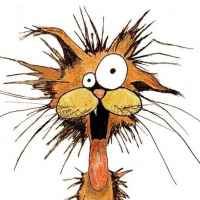 This has happened to me on several occasions over the past few years and I cannot readily reproduce the error.  Take a look at the register (basic bank account) in the attached screenshot. $58,569.12 - $6000.00 does not equal $56,185.50.  If I exit Quicken and restart it, the error goes away.
Running a file validation returns no errors.
Version R30.14 Build 27.1.30.14
Comments
This discussion has been closed.