How to setup accounts for T Rowe Price IRA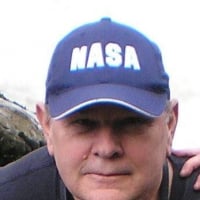 After struggling with the strange way T Rowe Price creates discrete accounts for each fund, and also for a brokerage account WITHIN an IRA, I have found what I believe is the best way to setup these accounts in Quicken.

1. The T Rowe Price RETIREMENT link offered during online setup will find and create separate accounts for each of the MUTUAL FUND accounts, including the US Treasury money market account used as your sweep account. This is the only step required if you do NOT have a T Rowe Price Brokerage account within your IRA. ... But

2. If you use your T Rowe Price IRA to self-direct into stocks, you will have a T. Rowe Price Brokerage Account within your IRA. This account is on a different website, but the username and password are the same, and requires a second link, this time to the online setup for the T Rowe Price Brokerage link. This one will find and create an account for the brokerage portion of your IRA. Further, this account will show a cash balance that will be equal to the amount contained in the sweep account created in step 1 above, so the total for all T Rowe Price Accounts will be off by the amount in the sweep account ...So

3. To fix the reporting problem in step 2 above, and since the amount contained in the sweep account is equal to the cash balance shown in the brokerage account, you can either delete the sweep account from your Quicken file entirely, or simply hide it. Either way will cause the reported balance for all T Rowe Price accounts to be correct.
Inaugural (Intuit) Quicken user ... still here.
Tagged:
Comments
This discussion has been closed.