Do you use invoicing for your small business? We want your feedback! Learn More
How can I pull a simple report of my cost per job/project?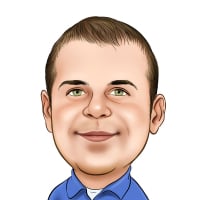 I create Vendor Bills and when doing so, I add a Job/Project to the Bill so that I track the overall job cost.
The only report I see to view this is "Project/Job by Project".
The layout of this report is not ideal, and it's a bit difficult to work with, but it would work if not for the fact that it cuts off my project names and I can't tell them apart.  For example, I have projects like:
* PayPal for WooCommerce
* PayPal for WooCommerce - CC Split   (this is an add-on to the first one)
* PayPal for WooCommerce - Multi Account   (another add-on)
Then on the report I see headers like this:
So I have multiple columns that say "PayPal for Wo..." and I can't tell which is which.  Same with my "PayPal IPN for..." and others as well.
I was hoping for a simple report that would give me my jobs with cost right next to them.  Should fit on a single, portrait print-out.  I don't see any way to get that done, though.
Are there are other reports I can use for job/project, or is this really all I have?
Any information on this would be greatly appreciated.  Thanks!
EDIT
- I found where I can view my Project/Job List under the Business section of Quicken (Business Tools).  Here I can view the list and see the full titles, which is good, and if I have it expanded I can see all the Bills that I paid for that project with the total of each Bill.  However, it is not giving me the grand total cost for the project, which is displaying 0.00, so I have to add up all the rows myself by hand, which is not ideal.  I feel like I must be doing something wrong here.
EDIT 2 - 
I used the project list to rename my projects with smaller names so that they wouldn't get cut off on the report header.  This allows me to do what I'm needing to do right now, but I would still appreciate some feedback on a better way to generate job reports.  Thanks.
Tagged:
Answers
This discussion has been closed.