Cost Basis entered in Transaction View does not Match Cost Basis in Account Overview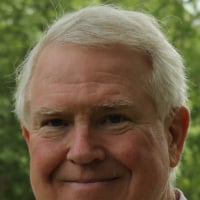 I am using Quicken Premier for Windows. As seen in the attached file I have entered 3 investment transactions purchases for Enterprise Products (Security Detail View: EPD shown at bottom of attachment).  I have circled in red the cost basis for each of the security transactions in the Security Detail View.  When I go to the Investment Account with these transactions and select Holdings the Account Overview showing all of the holdings for the account pops up. When I drill down for the referenced security that I purchased (shown at the top of the attachment) the cost basis shown does not match the the Security Transaction that was recorded.  
I have over thirty security holdings in this account and this is the only one where this is occurring.  I have deleted the original transactions and reinputted them for this security but this did not correct anything.  I have run a supervalidation with no change.  Anyone have a suggestion as to how to correct this?
Answers