Problems with Bills& Income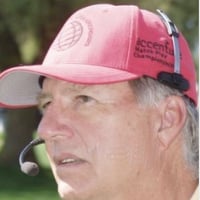 I have been getting Alerts for B & I sayingBill Presentment: Biller needs attention.
Next I received a snail mail letter from Verizon stating that my account had been compromised together with some others.  They indicated that an unknown party had acquired my user name and password.  This made me feel why my Quicken account may have been locked out.  Verizon recommended changing my password which I did.  Then I went to B & I and wanted to access Verizon .  I clicked on the icon in B & Income page, receiving the Update Login window which in turn gave me the window to login in to Verizon.  I entered my user name and new password and received the window Getting eBill Provider Login Information which was followed, after some time, by the Connect to Verizon Wireless screen with the error message "Incorrect username or password.  Please try again".  I had checked the box "Add credentials to keychain".  To verify that I had used the correct username and P/W I signed onto my Verizon webpage successfully using the same data as I used in Quicken.  
I waited a day and tried again.  Same results.
The problem appears to be with Quicken and I see no other way to resolve the issue than the path I followed.
Am I missing something?


Comments
This discussion has been closed.