Schwab Access Messed up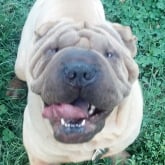 Today (11/20) I open my parents Quicken file.  I need revalidate their schwab account.  It connects.  Everything works.
I open my Quicken file which has 5 Schwab accounts linked and all hell breaks loose.  Details to follow.
OSU identifies I need to reauthorize Schwab.  Schwab subwindow opens where I enter my username and password and the following window is returned.
4 of the 5 accounts can be mapped to their existing Quicken accounts.  However, the 4th account in the screen shot cannot be linked to the correct Quicken account because the Schwab Margin account from Quicken is not in the list.  All other brokerage accounts are listed but not the one the account should actually be linked to.
So I cancel out of the entire set up because my only options (without being able to link the Margin account in Schwab to the Margin account in Quicken) is to set it up manually, don't add to Quicken, or create a new account.  I cancel because I don't want any of these issues to make it worse.
I download/install R37.25 (Under Help > Check for Updates Quicken did not identify I wasn't on this release).  I update branding and profile per this link 
https://community.quicken.com/discussion/7901828/reauthorizing-charles-schwab-downloads-error-ol-301-a#latest
.
So now I have 5 Schwab accounts in Quicken and none of them are linked online.  So I go to the Schwab Checking account and enable online services, enter my Schwab username/password and it will not connect.  I get this message the first time.
I try again. Close Quicken.  Open Quicken.  I try to activate OSU and this is what I get.
Clearly it recognizes Schwab and is trying to connect but is asking me to enter a password on a screen that doesn't allow for the input of a password.
I go to OSU settings where I see Charles Schwab Bank (I mark this bank and enter the password) then I click Update Now and I get the following.  Notice the message identifies to "Enter the password" but you can see behind the main window the password already has been entered.
So, since I have 5 accounts with Schwab and cannot update any of them I'm a little grouchy at the moment.
Any help is appreciated
Tagged:
Comments
This discussion has been closed.