Yet more problems with Schwab accounts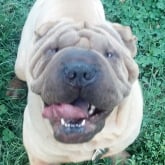 After spending 30 minutes in chat with support the rep was able to walk me through the process to get all 5 of my Schwab accounts connected again.  So I was ready to put this Quicken/Schwab fiasco behind but alas ...
the margin/brokerage account is not downloading transactions even though Quicken identified the account has downloaded.  And before anyone asks, there are transactions that have occurred recently and after the online access was restored a week ago that have never been downloaded.
Of the other 4 accounts I can confirm 1 (checking) is downloading correctly, and the other 3 have no activity so they may or may not download activity once activity in those accounts occurs.
Is anyone else experiencing this same issue?  Any ideas on how to fix this.
Tagged:
Comments