One Step Update is broken (passwords missing)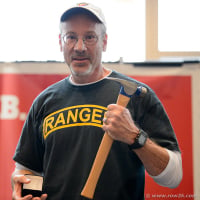 One Step Update was working fine until this morning. I tied to do an update and the "One Step Update Setting" dialog prompted me to input passwords for all 9 accounts. Previously these passwords were stored in Quicken vault and I was never prompted for them. But today I manually re-entered them and attempted to update but then got a message that I still needed to input passwords for some of the accounts. Even though I had input a password into the textbox for each account in the dialog box prompt, it still said: "To continue enter passwords for the following institutions" every time I hit "Apply." As a result, I cannot perform an update of all accounts.

I can successfully do an update of one of the individual accounts that was not flagged as missing a password. However, the update is performed as if it is a firsttime update for a new account, i.e., it goes back many months to retrieve hundreds of transactions that have already been downloaded into Quicken.

I assume this all has something to do with the R36.54 update that automatically implemented this morning. Is there a fix?

I am using Quicken Premier version R36.54 v 27.1.36.54 on Windows 10.
Comments
This discussion has been closed.