No Longer Being Prompted to Match or Accept New Securities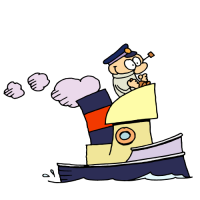 A few days ago I updated to R36.56.  The next day I downloaded some securities transactions from Fidelity which included a new Mutual Fund.  Normally, Quicken would then prompt me to either match it to an existing security to to accept is as a new security but that did not happen and instead Quicken simply added it to my Security List.
I found that odd but since it had only happened once I thought maybe it was just a fluke or maybe I was a bit distracted and just routinely accepted the new security without thinking about it.
But yesterday 3 other new Mutual Fund securities were downloaded and the same thing happened...no prompt to match or accept them...just were added added to the Security List without the opportunity to review.
I then updated to R36.57 yesterday and today during OSU there 2 other new Mutual Fund securities that were downloaded and added to the Security List without me being given the opportunity to match or accept them.
This is not a data file issue because this happened in 3 different unique ID data files.
In these 3 instances I would have accepted them as new securities, anyway, so there appears to be no harm in what happened.  However this could have been problematic if I not expected to get the new securities downloads as I would not have been prompted to take the time to make sure asset data was downloaded or if those securities should have been matched to other securities instead. 

Is anyone else seeing this?

(QW Premier Subscription: R44.20 on Windows 11)
Tagged:
This discussion has been closed.