Quick Standard Tax Summary Report does not show columns during customize I'm trying to remove the Tag column from the default Quick Standard Reports Tax Summary report display.  When I select to customize the report, the Show Columns box is empty.
Is this the correct behavior to be expected?
How do I modify the Quick Standard Tax Summary report columns?
Other Quick Standard reports, like the Tax Schedule report, show the column names that can be selected and rearranged.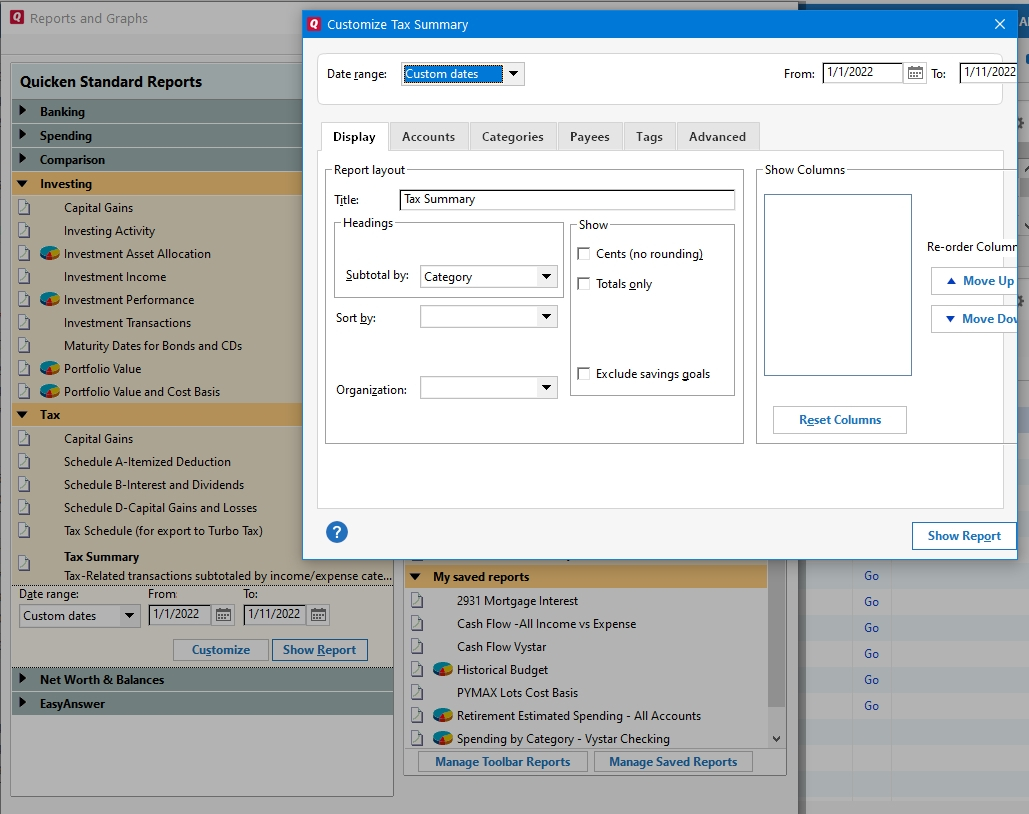 Deluxe R44.20, Windows 10 Pro

Answers
This discussion has been closed.