Update Results for Some Financial Institutions Missing from One Step Update Summary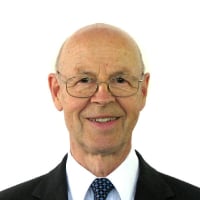 This is similar to 
Update Results for Some Financial Institutions Missing from One Step Update Summary — Quicken
 that was closed February 2021.
I have 8 institutions (20 accounts) updated with One Step Update. After the disastrous Schwab update in November 2021, I had various institution lose connection, fail to show in the OSU Summary, or not update according to the Account List. I've been able to get them working again but about a month ago half of the institutions did show in the Summary and were not connected according to the Account List. However, all are updating because new transaction appear. Everything was fine except the Summary and Account List were wrong.
I spent hours with 2nd level support and many more on my own to fix the Summary and Account List issue. I used Validation (no issues), Deactivating all or individual accounts, logging out/in of Quicken, etc. Partial changes occured but it was Wack-A-Mole. We finally concluded that my datafile was corrupted.
I created a new datafile by exporting a qxf file and importing it to an empty file. This imported all accounts and their data except for securities. Memorized Payees, Reminders, and Reports are missing. There's a huge amount of work to add this missing stuff.
This new datafile behaves correctly with OSU. In parallel, I have continued to run OSU on the old datafile and the new one as I recreate the missing stuff.
Last night, I decided to move my old datafile to my laptop so I could have both files open for comparison. I installed Quicken, and copied the QDF, SyncLog.dat, and OFXLOG.dat to the laptop. When I ran OSU, the Summary was a single line, Institutions updated. No institution was listed. The same datafile updated on my desktop still showed about half of the institutions. Why were the behaving differently?
More surprising, this morning OSU's Summary listed all the institutions and the Account List shows all were updated. This is the same as the new datafile. What is going on???
Comments
This discussion has been closed.