Setting up Credit Card for Payment Creates a Double entry (Q Mac)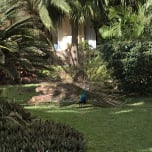 This is driving my nuts. I am on a MacBook Pro running Monterey 12.3.1 but this issue has been happening for a while. I am just trying to set up a credit card for payment. I enter the Payee name (the name of the Credit Card), then in Category I enter Transfer:[name of credit card], then in account the name of the checking account I want the payment taken out of and then hit "Save." My Bills & Income register looks like the attached screen shot. Two lines. Before switching to a Mac a couple of years ago I was on a PC so some of the credit card payments were inherited. They all look great. Any ideas what is going on?
Comments
This discussion has been closed.