Can't Sign In to Quicken from Macintosh but can from Windows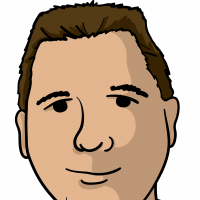 Since 10 May I have not been able to access Quicken (the app keeps giving me invalid credentials), nor the Quicken website or the forums via any macOS computer. I can change my password all day long without a problem. I'm writing this from a Windows 11 system from which I am able to access everything. I'm a consultant and travel and so at the moment, I happen to be sitting in Germany. I have tried to access it with and without a VPN. I have spoken numerous times with Quicken support (who have also informed me they do not support using Quicken with a VPN(!!!)). They have also suggested I try changing my password only using letters and numbers (!!!).

I have tried uninstalling Quicken on the Macintosh and then reinstalling but I cannot get past the setup screen as I keep receiving invalid credentials (which are the same ones I just used to connect via a Windows 11 laptop). I also cannot sign in to any Quicken site using those credentials on a Mac, yet I have no problems from Windows.

If anyone in the community has a suggestion I'm open to almost anything. At the moment, I'm testing Banktivity. I have used Quicken since 1989 so I would hate to have to switch, but if I can't use it when I am traveling it becomes almost useless.
Answers
This discussion has been closed.