Do you use invoicing for your small business? We want your feedback! Learn More
Fidelity Investments data download for Amazon stock is Incorrect!

The price history on Amazon stock looks to be all dorked up.  See the attached screenshot.  The opening price from 6/1/22 to today 6/7/22 is correct, but not before that.  Also, (and this is the BIG PROBLEM), the closing price up through 6/3/22 is wrong by ~20x.  Is it a Quicken Mac issue, or did Fidelity Investments provide the wrong data for download to Quicken?  Whatever it is, it's totally wrong.  And it wasn't this way yesterday.  This just happened.
I'm using Quicken Beta Premier Version 6.7.1 (Build 607.44146.100).  My macOS is 12.0.1.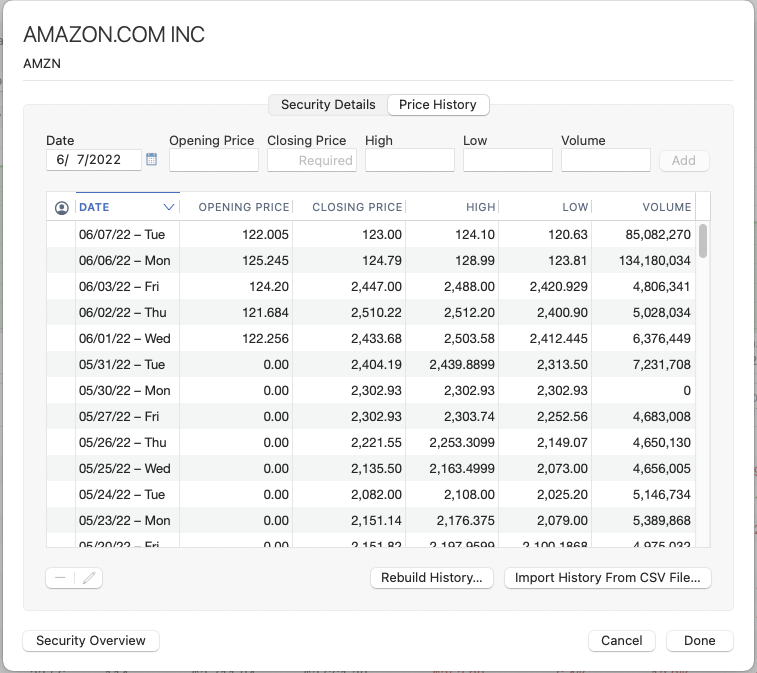 Comments
This discussion has been closed.