Important Update about Chase Online Bills in Quicken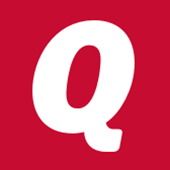 What's Happening?
Chase is changing the way personal finance software connects to their systems. Starting in July, Chase bills will no longer be available for download into Quicken (Mac and Windows) through our current online bills processer. 
What do I need to do?
If you are currently downloading and paying your Chase bills through Quicken Quick Pay, please ensure you're updated to the latest release.  The latest release in both products (Windows R41.19 or Mac 6.8.1, or higher) will guide you through changing your online bills into manual bills in Quicken, and you can then pay your Chase bills through Check Pay, if you choose.
To download the latest release for your product:
Windows
In Quicken, go to Help > Check for Updates or download the manual patch here.
Mac
In Quicken, go to Quicken Menu > Check for Updates
Additional option for Windows users
If you are a Quicken for Windows user, the ability to download Chase credit card bills via Express Web Connect is a new feature being offered; this feature enables you to download your Chase credit card bills, so you can see your latest bill(s) and what you owe.  However, other bill types from Chase are only available as manual bills, and the new EWC bill method for credit cards only works with Check Pay at this time. 
Please see
this FAQ
for more details on setting up this change in Quicken for Windows.
We are continuing to work on other methods to update Chase bills in Windows and Mac, and will update users when more information is available.
Quicken Kathryn
Community Administrator