Online Billers - My August Saga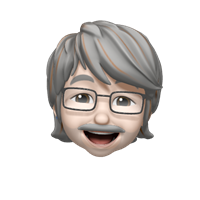 Trying to recall if Online Billers has ever given me a month where all worked? Maybe, but if so its well overshadowed by months it does not.
This month, one Biller worked as expected. American Express.
AT&T once again reported account locked (it is not) and had me reauthorize the account. Still awaiting the monthly bill.
Chase - ahhhh, Chase. What can be said. Just search "Chase" here at the forums for all sorts of issues. Tracking manually now awaiting fixes in September as mentioned in the forums
Blue Shield - even though listed as a biller that can be added, has NEVER retrieved a bill. Ever.
Wells Fargo - Worked, but no pdf's since February
Citi-Bill overdue to come in. Refreshed, then had to reauthorize again. Then needed attention. Try again...Then had BIller Added. Immediately update bills and there it was. BUT, all historical pdf's gone.
So, I constantly have to know if a bill is late. Often have to refresh biller. And often lose something when I do. No indication ('cept for AT&T reporting locked) when I need to reauthorize.
Another month. Just in case anyone here with similar was feeling alone. Always open to any fixes I may not be aware of.
Comments
This discussion has been closed.