Fidelity Investments: New Accounts Setup Changes Observed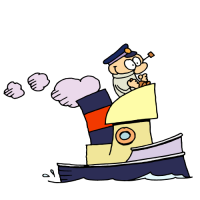 Yesterday and today I added 7 different Fidelity accounts to a couple of Test files and noticed the following account setup changes:

For each account there was a new popup asking me to verify the Current Cash Balance (Core Account MF value) before the accounts were set up.  And it said that failure to confirm this could cause the downloaded Online Balance to be incorrect...huh, the "downloaded Online Balance" might be incorrect?  This required me to log into my online Fidelity.com account during the account setup process so the verification could be done...very inconvenient.  And how is an incorrect Online Balance corrected if someone does not confirm the Current Cash Balance? 

Opening Balance transactions:  All 7 accounts were entered as $0.00.  It used to show the Cash Balance amount as of the date of that transaction. 

Initial Cash Balance:  A XIn transaction was entered for the day after the Opening Balance transaction to establish the Cash Balance. 

Instead of entering a bunch of Add Shares transactions to establish the initial securities holdings, the day after the Opening Balance transactions Quicken generated Placeholders for them. 

A popup stated that the Placeholders were added and  will need to be resolved...which is true, of course, but why not continue to simply enter Add Shares transactions instead of resorting to Placeholders?
Fidelity used to download up to 2 yrs of transactions when first adding an investment account to Quicken.  In these Test files, Fidelity downloaded just 60-89 days.  While it was disappointing to see this reduction in the number of days initially downloaded, I found if very odd that each account downloaded a different number of days of transactions. 

I think all of these account setup changes have occurred sometime within the past month.  And the changes are so dramatically different from what I have ever seen when adding new investment accounts in Quicken before. 
It makes me wonder if this is all prep for a pending conversion to EWC+.  I do not know but conversion to EWC+ seems to be ramping up and I can't think of any reason why Fidelity would want to make all of the changes above unless it is to perhaps prep for something else that will soon be coming our way.

(QW Premier Subscription: R51.12 on Windows 11)
Tagged:
Comments
This discussion has been closed.