Quicken No Longer Checks for Software Updates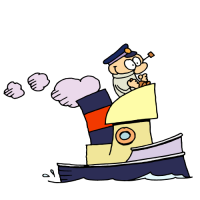 A couple of days ago I changed my QuickenID which required me to go through the Sign In As A Different User process with each of my data files.  That process went OK but since then Quicken no longer checks for software updates during OSU as well as via Help > Check for Updates and I get this error message:
I am running R44.20 and have not been having any issues with it (until now) so I have declined to update to any of the R44.2X hotfixes.  I've avoided updating my installation to any of the R44.2X hotfixes because I keep seeing reports from users in Community of new issues that the hotfixes seem to introduce.  I've been waiting to update until an apparently more stable version is released.

No other issues have been observed.  Updating Accounts and other Online Services do not appear to be affected. 

I'm actually kind of happy that I'm not being constantly prompted anymore to update the version I am running and that this means I probably don't need to worry about Quicken blowing past my UAC settings and updating the Quicken version without my approval. But I do look for these version update notices in Update Summary to get a heads up on new version releases when I haven't previously seen an Announcement here in Community.
Is anyone else seeing this same issue?

(QWin Premier Subscription: R52.28 on Windows 11)
Comments
This discussion has been closed.