How to use the Alerts, Online Banking & Known Product Issues Category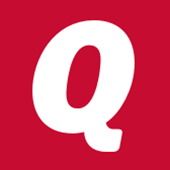 Quicken supports a number of features and banks, and that sometimes means that users may encounter an issue in the Quicken product.  We are typically aware of these issues, and as soon as we have information available, we'll post it here, in the Alerts category.
Posting the issue here can help in a couple of ways:
You can follow the alerts here, and be notified when there are updates (no manual follow-up needed).
You don't need to wait on hold to contact support, as all of the information in the Alert here is the same information our Customer Care and Product Development teams have.


Here's a little bit of information about how this category works:
Alert Status Meanings:
New: First, we identify an issue, typically related to a bank not updating in Quicken.  We create an internal alert for that issue, and then we post those details in this category on the community.  These issues are labeled as "New"
Updated: We review our internal alerts daily for updates, ETAs for fixes, or potential troubleshooting steps for users.  If they are available, we post them to the alert here, and label the alert as "Updated".  If there are no updates, we will post on the thread after 7 and 14 days verifying that the issue is still being worked on.  These issues are also labeled as "Updated"
Ongoing: If the alert persists for more than 14 days, it is labeled as "Ongoing" - meaning that we will update the alert as soon as new information is available, but not before then; these alerts are still reviewed on a daily basis.
How to "follow" an alert for notifications:

You can bookmark any discussion on the community, including Alerts, to be notified when the issue is resolved.  Just click the "Bookmark" icon on the upper right of any Alert:
When you have bookmarked a thread, it will appear filled in, like this:
To see all of your bookmarks, use the sidebar on the Alerts page, just click on your profile on the upper right of the page:
If you're interested in seeing all of the updates for the Alerts category, you can do that as well, by clicking on the bell icon on the
Category homepage
:
Managing Notifications:
To manage your notifications, click on the bell icon on the upper right, and then select the  Notification Preferences slider:
Then make sure that "Email" is checked next to "Notify me when people comment on my bookmarked discussions."  Popup is also an option--this will pop up a message on the community while you're on the site.
The Alerts here are the easiest and fastest way to find out what's happening with Quicken--we hope this helps you get the most out of the category!
Quicken Kathryn
Community Administrator