NEW 2/23/23: Information on TD Ameritrade transition to Charles Schwab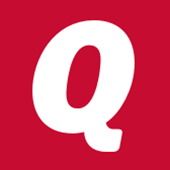 Charles Schwab has recently acquired TD Ameritrade and has started transitioning TD Ameritrade users to Charles Schwab. Users should receive messaging from these financial institutions around this transition and the timing, and there is more information posted here:
https://welcome.schwab.com/
Quicken Support can help you add your new Charles Schwab accounts to Quicken, however, we 
can't
 assist you with transitioning the accounts at your financial institutions, nor can we tell you what information or history will be maintained after this transition.
If you are receiving an error with your TD Ameritrade account(s) in Quicken (specifically related to an incorrect password), and you have not yet transitioned your TD account(s) to Schwab, you will need to contact Schwab to help with that transition. Please see the website above, or call Charles Schwab at 
1-800-435-4000
 for further help.
Quicken Kathryn
Community Administrator