Stock Transactions Not Downloading But Cash Transactions Are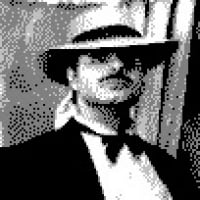 Home, Business & Rental Property Version R47.15, Build 27.147.15, Windows 10 Enterprise
Investment account is at Fidelity.
I have been having a number of problems downloading option transactions. I do a lot of trading on the day before options expire and on the day they expire. Occassionally, a days transactions would refer to the security as an expired option without containing to correct code for the option. Recently, I am unable to download any trading activity. The last trading date that provided transactions was 2/23/23. Since then the only transaction download was for Div on the cash balance in the account. So I am missing trading data for 2/24 and 3/2. I will find out Monday (3/6) evening if I get trading data for 3/3.
Nobody at Fidelity has any idea what might be causing the problem.
I thought it might be a date selection problem but then why did I get the Div transaction? Is there a setting for the type of transactions to download (i.e. cash or trading)?
Where is the date of the last download kept — is it in Quicken or Fidelity? Can I reset it before I got the last sucessful download so I can see if those records come down again?
Answers