Home
›
Quicken for Mac
›
FAQ'S (Mac)
Why does Quicken for Mac not have feature parity with Windows version or the file format not compati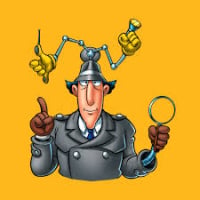 smayer97
SuperUser, Mac Beta, Canada Beta
✭✭✭✭✭
This question can be phrased many different ways:
Why is the Mac version missing features that the Windows version has?
Why do the Mac and Windows versions not have the same features?
Will Intuit make the Mac and Windows versions have the same features?
Why is the file format not compatible between Quicken for Mac & Windows?
Why doesn't Intuit port the Windows version over to the Mac?

Have Questions? Check out these FAQs:COMPLETE list of Product Ideas - Quicken for Mac
to
VOTE
on
Object to Quicken's business model, using up 25% of your screen
?
Add your vote
here:

Quicken should eliminate the LARGE Ad space when a subscription expires

(Canadian

user since '92, STILL using QM2007)
This discussion has been closed.