Create a useful Category/Transaction Detail Report in Quicken For Mac (248 Legacy Votes)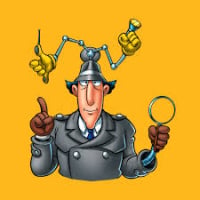 smayer97
SuperUser, Mac Beta, Canada Beta
✭✭✭✭✭
What is needed is a category or transaction detail report
 like in QM2007 (and other versions of QWin). When included with the other report related features listed in this forum, it will achieve the level of versatility needed, such as with the following:
* I have over 
80 memorized reports
, so with this feature would be extremely useful
Currently, the only way to get anywhere close to this is via the Category Summary report and select to show details. Unfortunately, it is hugely inflexible, providing very little control over its content and format.
As I have described in detail here in 
Request for Customizable Reporting Engine
, a 
single 
properly designed 
detail report
template 
can be used to
create 3 different detailed reports
 for Category, Payee and Accounts. This same template could be easily modified to also create the Tag Detail report, by simply changing the order of columns. 
(The same approach can be use with a 
single summary report template to replace 4
 existing Category, Payee and Accounts Summary, and even Tags reports.)
Of the 
80+ memorized reports
 I have, 
over half
 of these 
are detail reports
. So, this report is really needed.
(If you find this feature helpful, please be sure to
 click "VOTE" at the top of this page
 to increase the count of this post and therefore its visibility to other users and to the developers.)
If you do not click VOTE at the top of the page, your vote will NOT be counted!Click "Follow" at the top
 if you want to receive notifications of any replies to this thread.
Have Questions?
Help Guide for Quicken for Mac
FAQs:
Quicken Mac
•
Quicken Windows
•
Quicken Mobile

Add your VOTE to
Quicken for Mac Product Ideas


Object to Quicken's business model, using up 25% of your screen? Add your vote here:
Quicken should eliminate the LARGE Ad space when a subscription expires


(Canadian

user since '92, STILL using QM2007)
Tagged:
Comments