Quicken for Mac FAQ: How do I see the running balance?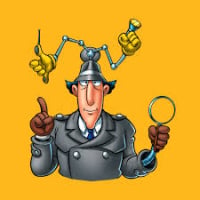 smayer97
SuperUser, Mac Beta, Canada Beta
✭✭✭✭✭
The balance column contains a running balance for an account only if the following five conditions are met:
there are no filters selected and the Search field is blank. Otherwise, clear or reset the filters and search fields.
there is only an individual account selected, and not a combined account view (the labels will vary based on the version of QMac, e.g. All Transactions, All Accounts, Banking, Credit Card, Cash & Credit, etc.)
the Transactions view of the register must be selected, not the Spending, Income or Portfolio views. 
the account register must be sorted by date (ascending or descending). Be sure to click on the date column header.
of course, the balance column must be visible (there by default, if not, click the Columns button in the register toolbar or menu View > Columns to make it visible)
When these conditions are not met:
In Quicken 2017 and earlier, the balance column is empty. 
In Quicken Subscription (2018 and later), the Balance column displays a running total of the displayed transactions and the text is only greyed out instead of empty. 
Note: when the columns are not sorted by date, the balance column will not match any other running balance from another source, e.g. statement, online running balance, for hopefully obvious reasons.
See this video tutorial - it was made for QM2015 - but still mostly applies:
https://www.youtube.com/watch?v=wK-SQgN4vyU
(If you find this reply helpful, please be sure to click "Like", so others will know, thanks.)
Have Questions?
Help Guide for Quicken for Mac
FAQs:
Quicken Mac
•
Quicken Windows
•
Quicken Mobile

Add your VOTE to
Quicken for Mac Product Ideas


Object to Quicken's business model, using up 25% of your screen? Add your vote here:
Quicken should eliminate the LARGE Ad space when a subscription expires


(Canadian

user since '92, STILL using QM2007)
This discussion has been closed.