Home
›
Quicken for Mac
›
FAQ'S (Mac)
Quicken Mac FAQ: How to VOID a transaction in Quicken for Mac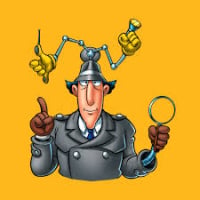 smayer97
SuperUser
✭✭✭✭✭
There is no built-in feature but you can do it manually as follows:
Type 'void' at beginning of Payee name (in lower case only, as apparently it does not currently allow VOID in uppercase). Alternatively, you can add the word VOID in the ACTION column, or memo field.
record the amount of the transaction in the memo field
zero out the amount of the transaction
press and hold the OPTION key and click on the CLR field until the RECONCILED check mark shows up 
(you will need to have the CLR field visible...if not, click on the register Settings gear and select to make it visible. Note that this setting has to be set for each register separately.)
(If you find this reply helpful, please be sure to click "Like", so others will know, thanks.)
This discussion has been closed.