QWin 2016 Premier: AFAXX NAV prices not downloading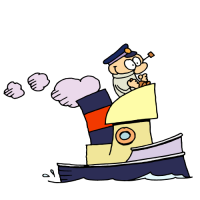 About a week ago during OSU the end of day price for American Funds Money Market Fund (AFAXX) started to download a price of $0.00.  At the end of the next day, the correct price for the previous day does download but the current day price again shows $0.00.  Here is what the OSU downloaded pricing history shows for today (10/31).
This results in the end of day value of my investments to be understated since my AFAXX holdings show $0 value. It also messes up Lifetime Planner results.
This is not happening with any other mutual fund (including money market funds) that I have.  For the last 7 yrs the end of day price for AFAXX downloaded properly.  It's only been a problem in the last week.
I've checked to make sure pricing for AFAXX is set up for dowload during OSU.  I also performed a Validate & Repair (no issues found). 
I then set up a new file just for my American Fund holdings and all the mutual funds holdings and prices downloaded properly except for this AFAXX price issue.
Any ideas on what is going on and how to get it fixed?
I'm using QW2016 Premier R14 Build 25.1.14.5 and am running it on Windows 10.
(QW Premier Subscription: R51.12 on Windows 11)
Comments
This discussion has been closed.