Automatic Program Updates prevent Quicken from Opening.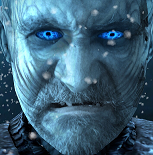 Is there NO way to permanently shut off automatic program updates? Every time a forced update tries to worm it's way in during startup, it prevents Quicken from loading. I have to manually force qw.exe OFF and restart. Which just stalls again. Finally I ran qw.exe "as administrator" and THEN the force-update window showed. Which I force closed again, and then the next time I did not have to run as Admin, it just opened. And then ASKED me if I wanted to update once I got in and ran an update.

There should be a way to permanently shut off all forced updates, so we can choose to download the updates manually, or skip them when they are problematic.

EVERY TIME there has been an update in this last year, either my main quicken file was DESTROYED, or the Program LOCKED UP during the force update process.

Maybe something simple like a PROMPT, asking "New update, do you want to update (y/n)?" would be better than the program being FORCED to download the update, and then being locked out of the program. I read the post about deleting the "stage" folder, but that did not help much yesterday when I could not start my Quicken for about 45 Minutes. It's gotten to the point where, when Quicken successfully starts, I leave it running for 3 weeks, and sure enough, if I have to close it, the program is locked because of a forced update.

HOWEVER: Whenever I download the update files myself and run them, there are NO PROBLEMS.

Thank you.

Quicken 2016 R14 25.1.14.5
Comments
This discussion has been closed.