Some securities prices not downloading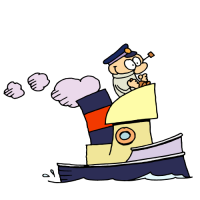 Prices for some securities are not downloading.  This issue affects both stocks and mutual funds. 

"Download Quotes" is checked in the Securities List for all the affected securities and they are not hidden. 

However, the affected securities do not show up at all in "Get Historical Prices" so I cannot manually download them this way.

When I click on "Download Quotes" for these securities from Securities Details View (from the Update drop-down menu) Quicken says it is downloading the quotes but the Price History does not get updated.

Apparently this issue has been occurring for a quite some time since the last downloaded price dates for these securities varies over a time period of at least 1-1/2 yrs.

I confirmed all the ticker symbols are correct, that they are still being actively traded and that their security types (mutual fund or stock) are correctly assigned.

All of these securities are ones that I used to own but no longer do.  This problem came to my attention when I wanted to review pricing history for some of them to see if I might want to reinvest in them.

Here is a sample of the affected securities.  More can be provided if needed.: 

Stocks: Comerica (CMA), Boeing (BA), B&G Foods (BGS), Brystol-Myers Squib (BMY).

Mutual Funds:  Cambiar Opportunity Investors (CAMOX), Baron Growth (BGRFX), Aston Tamro Small Cap N (ATASX).

I am running QW 2016 Premier, Version R14.12, Build 25.1.14.12, on Windows 10.

Any ideas on what might be causing this and what can be done to fix it?
(QW Premier Subscription: R51.12 on Windows 11)
Comments
This discussion has been closed.