Citi credit card won't reconcile when there is a credit balance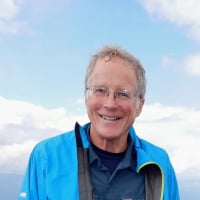 I am in the somewhat unusual position of having a credit balance on a Citi credit card, i.e. I have paid more than the total amount due. The running balance in the register is black, as it should be. The account is set up to download transactions via Direct Connect.

In Qwin 2018 R10.10, when I click on Reconcile, the online balance in the first dialog shows as -xxx.xx. In the main reconcile dialog, the cleared balance shows as -xxx.xx and the Statement ending balance shows as xxx.xx, for a difference of 2 * xxx.xx. Thus the account won't reconcile, even though all the transactions are correct.

Searching through the OFX log, I see that Citi is sending a negative number for the the balance regardless of whether the balance is positive or negative, so this is clearly a problem at Citi.

Am I, just one credit card customer, supposed to complain to Citi about this, or is there someone at Quicken who already has a relationship with the Citi IT folks and could work this out?
QWin Premier subscription
Comments
This discussion has been closed.