Quicken Community is moving to Single Sign On! Starting 1/22/21, you'll sign in to the community with your Quicken ID. For more information:
http://bit.ly/CommunitySSO
Add Ability to Include $0 (zero) Transactions in Reports in Quicken for mac (12 Legacy Votes)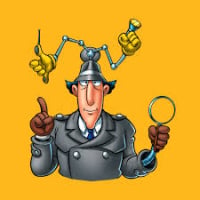 smayer97
SuperUser, Mac Beta, Canada Beta
✭✭✭✭✭
In QM2007 and QWin, both the
Category/Transaction Detail Reports and Summary Reports
include all transactions that have a value of $0. This is because
they reflect activity in a category
. 
There are many valid use cases to include $0 (zero) transactions. It is a great omission to not have this capability. Please add this in Quicken for Mac.
If you want to preserve the functionality to exclude these transactions then at least make it an option to either include them or not. I recommend that including them be the default, like in QM2007 and QWin.
To be clear, entries on reports for $0 should only be if there is a/are transaction(s) within a category. So on a Summary report, a $0 entry would indicate that the sum of transactions is $0, not that there are no transactions, again just like QM2007 and QWin handle this.
If you find this feature helpful, please be sure to
click "VOTE" above
to increase the count of this post and therefore its visibility to other users and to the developers by seeking to have the features you need or desire end up in the latest version.
If you do not click VOTE at the top
of the page,
your vote will NOT be counted! Your VOTE matters!Click "Follow" at the top
if you want to receive notifications of any updates to this thread.  
This IDEA has been added to the 
List of Requests for Report Related Features. 
You may want to
click on the underlined link
, then follow the instructions to add your vote to other related IDEAS.
Have Questions? Check out these FAQs (links now fixed):COMPLETE list
of
Product Ideas - Quicken for Mac
to
VOTE
on


Object to Quicken's business model, using up 25% of your screen?
Add your
vote here:

Quicken should eliminate the LARGE Ad space when a subscription expires


(Canadian

user since '92, STILL using QM2007)