An update from our CEO, Eric Dunn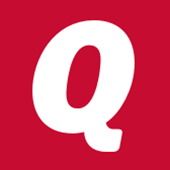 I am writing to give you an update on Quicken. Since my last letter in January, we have had a busy year making Quicken faster and more reliable as well as adding new capabilities to give you greater insights into your financial picture, along with more flexible access to your data.     
Our focus this year has been on improving reliability across the product line; on filling in functionality for the Mac product; and on extending the capability of the web and mobile versions. We've also started work on significant extensions to Online Bills for both desktop versions of Quicken, which we will release early in the new year, in our Premier and Home & Business products. Here are some specifics:             
Mobile and web Quicken now support Assets and Liability accounts, so you have access to your full net worth. Mobile and web also can now show scheduled transactions and allow you to directly enter transfer transactions. And we've added Reconcile to the web app. (It's slick – even though I am primarily a Windows Quicken user, I use the web app for reconciling.)
Quicken for Mac has significantly improved reports, new renaming rules, and, by the end of this year, a full-featured Memorized Transactions capability.
It's easier to get started with Quicken for Windows, thanks to simplified budget setup, Q Cards and new in-product videos. We've also improved performance (launching Quicken is up to 30% faster), improved compatibility, and added enhancements to investment reporting. In addition, our testing shows that we have been able to achieve a 35% reduction in product exceptions since the beginning of the year.
As well as being more reliable, all Quicken products benefit from the work we've done to improve the security and quality of bank downloads, such as the introduction of OFX SecurePlus with several of our FI partners.    
And one more thing: we are working on a new product, Simplifi by Quicken, intended for people who are looking for an easy but complete personal financial solution on mobile and the web. Simplifi is in Beta now; there will be more to come when we are closer to release.     
We are excited about these Quicken updates and are proud of these latest versions. If you have additional thoughts for improvement, please do not hesitate to let us know your ideas here in this thread. With millions of people using Quicken every day, it's no surprise that we get some of our best ideas from you.       
Thank you for being a Quicken user!
Sincerely,           
CEO
Quicken Inc.        
Quicken Kathryn
Community Administrator
Tagged:
Comments
This discussion has been closed.