File Operations | Year End Copy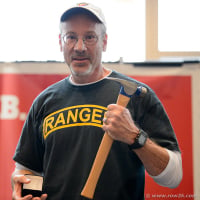 I have Quicken 2017 Deluxe with data going back to 1992. It works remarkably well but I am planning to upgrade to the current version soon. I want to use only the 2017 data forward in the new version and I am trying to create a file containing only that data with the Year End Copy feature. However I can't seem to get it to work properly. The QDF copies and it is smaller in size but as far as I can tell, all of the transactions are still there, even the reconciled ones. This includes accounts that have not been used in decades and were reconciled and dormant since. I was expecting the accounts to be empty of transactions and then I would just delete the account shell. I have the same problem with the regular copy, I specify a date range but it does not appear to have any effect on the transactions saved in the resulting copy. Also it does not appear that I can export a subset of my data to a QIF file for import into a new file. So what are my options if I want to truncate the range of my data to four years before I upgrade to the new Quicken?
Comments
This discussion has been closed.