Can you download transactions from Merrill Lynch brokerage?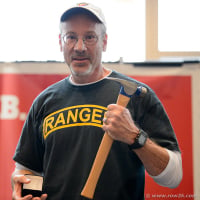 Can anyone tell me if Merrill Lynch supports Quicken transaction downloads? I am trying to set up the account to download transactions thru online services but Quicken does not list Merrill Lynch as a financial institution. (There is a Merrill Lynch Mortgage and a Merrill Lynch Online Payments but not a broker) I have called Merrill Lynch twice and spoke with people who know absolutely nothing about Quicken and cannot help me. The account is actually a retirement account that was set up through Bank of America (BA) but it is not available as an online account in BA that I can link to in Quicken. I access the Merrill Lynch account on the web with a separate user name and login than BofA. The Merrill Lynch web site say it supports Quicken but then it gives out a phone number that is disconnected (800) 811-8766.) How can I get Quicken to connect to a Merrill Lynch brokerage?
Answers
This discussion has been closed.