Check Pay no longer being recognized in QM5.15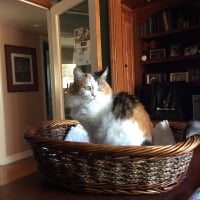 Having issues using Check Pay in Qm5.15.3; Not clear why this no longer works for me . Suspect something went coo koo with my data file but everything else is working correctly. 
When I try to use Check pay Qm is asking me to set up the check Pay & Quick Pay again. This had been working in the past month. I go thru the motions but QM cannot validate. Get the Validation request failed. I understand cause I went thru the exercise that if I open up a new Quicken file & import the data Check/Quick pay will work but as we know the pain with this approach is that all attachments , column selections are lost in this translation. 
It would be nice if there was a way to fix this with my existing datafile
Answers
This discussion has been closed.