Is it possible for me to Login to my Quicken account on 2 different machines?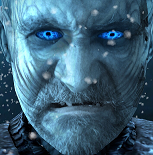 I have my main Quicken account logged into my main PC. I downloaded and installed the Mac version into my OS X 10.11 Virtual Machine another PC in my house... It pretty much locks me out because I had already activated the PC version. I had previously been using Quicken H&B 2017, but I never tried it with that. I had to downgrade to Quicken Deluxe just days before my H&B EOL'd. Could I do this if I had H&B or Premium? If not, it's OK.
Answers
This discussion has been closed.