What does this dialog mean when converting to linked checking?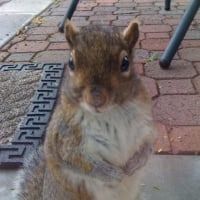 As a test, I am converting a Morgan Stanley brokerage account to use a linked checking account instead of a cash balance. Rather than simply performing the action, Quicken is repeatedly interrupting me with the dialog shown below.
There is no indication which transaction it's talking about and I have no idea what the question means. Anybody know?
Quicken user since version 2 for DOS, now using QWin Premier Subscription (US) on Win10 Pro.
Tagged:
Answers