Reporting on Expensed Items
Greetings,
I found this column/field available for use in my registers under the gear setting...
This is what it looks like in the register (highligted)...
It seems straight forward enough.  Note that I was using a tag for this (blue circle).
My Problem:
  I can't find anywhere (Business Module, Quicken Report, etc.) that references this column/field that would allow me to run a report or see the total spending that's been marked using the new "Exp" column/field.  Here's an example in Quicken Reports (uses "Itemized Categories")...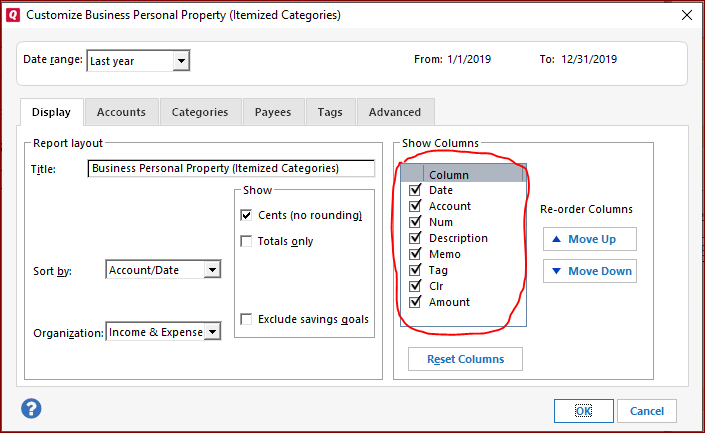 My Question:
  How does the Expensed column/field work?  How do I run reports on it?

Chris
Quicken user since 2014.
Using Quicken Windows Subscription on Windows 10.
Answers
This discussion has been closed.