Quicken Mac no longer allows reporting of problems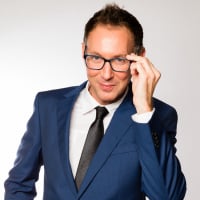 Quicken Mac is currently broken when it comes to reporting problems.
Whenever we choose "Help > Report A Problem", and then we type up our problem and choose "Send to Quicken", we get an error message that says:
An unexpected error occured while sending your feedback report.
Please verify that you are connected to the Internet and try again.
It's hilarious that the developers spelled the word "occurred" incorrectly.
But it's not hilarious that this doesn't work at all.
Of course we are connected to the Internet properly — we are downloading & syncing transactions just fine. The only thing that isn't working is trying to report a problem to the Quicken team.
Please fix asap.

Thank you.

Answers
This discussion has been closed.