Paycheck Wizard: Allow for 401K contributions to be categorized instead of transferred to 401K acct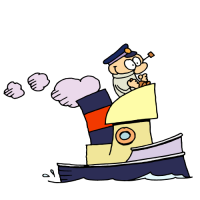 In Paycheck Wizard, 401K contributions are set up for transfer into the 401K account adding to the 401K account cash balance.  But some 401K plans do not allow for cash to be held in the account.  In these type of 401K accounts, the cash transferred by the employer for the employee contribution and the employer matching contribution go directly toward the purchase of securities and never goes into the 401K cash balance. This results in BoughtX transactions being downloaded which does not decrement the account cash balance which results in overstating the total value of the account and requires manually changing BoughtX transactions to Bought transactions which can be very time consuming to do.

If Employee Contributions and Employer Matching Contributions could be optionally categorized as _401Contrib (or _401ContribSpouse) and as _401EmployerContrib (or _401EmployerContribSpouse) instead of transfers to the 401K account it would eliminate this issue in this type of 401K account.  And it would still allow for the data to be properly captured in Tax reports and Tax Planner.

(QW Premier Subscription: R49.29 on Windows 11)
Comments