Online bill vs. Manual bill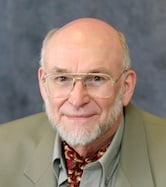 When setting up a payee, this is the first question I have to answer.  First off, I am assuming that "online" means Quick Pay, and "manual" means Check pay.  If I don't know whether or not the payee is one of your 11,000, how do I decide?  Is the correct strategy for me to try online first and see if I can find the payee.  Then if not found, to switch to set up a manual bill for that payee?  I take it that with the new Bill Manager, you are not using ACH to make payments.  With Metavante (Quicken Bill Pay) we could still get "online" payments with 2 day lead time through ACH.  Now, if you have not set up a special relationship with a payee, the only default payment is manual and sending a paper check.  No middle of the road option.   
Quicken user since 1991 (first Windows 3.2 version), Beta tester, accounting partner.
Tagged:
Comments
This discussion has been closed.