Why don't Bank Bill Pay Items match with Downloaded Items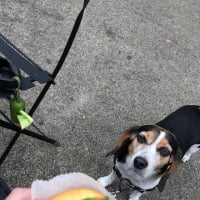 I've had this annoyance now for several months and wondering if it's something that can be fixed.
I use bank bill pay for my bills via Quicken, so when I pay a credit card bill using the feature, the transaction is posted to the register in the paying account as a future transaction. So far, so good.
However when that bill is actually paid by the bank, and the resulting transaction is downloaded, it does not match with the existing transaction, so I end up with both. I can't even drag one on top of the other to tell Quicken they're the same transaction.

In another very popular finance application for the Mac, this behavior doesn't occur, it does actually match. See screenshots.
Answers
This discussion has been closed.