Transaction Matching Time Limit Needs to be Changed.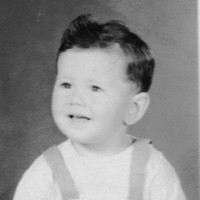 Transaction matching currently works for one week in the past. GRRRRRRRRRR

  I was having fits trying to match a gift check download update. The check cleared the bank, but Q failed to match it.

   Aaaaand Q blocked my attempts to manually match it.

Run a mind-movie time-line please --- Like this:
 I write a gift check for grandchild Thursday and enter it into Q.  I spend a day or so finding/obtaining stamp and envelope. Mailman picks it up from my box. It gets to the PO at the end of the workday of a holiday weekend.  Tuesday afternoon, it leaves the local PO to go the PO  regional sorting/distribution center. Wednesday, the PO Center processes it and batch loads it into some container to be shipped out to yet another regional sorting center ---- the week is up!!!  Quicken will block any and all attempts to match that transaction!!!

  And the check still has a couple of thousand miles to go before the envelope is delivered.

Get real guys! Bill Pay has 180 day check expiry --- if ya gotta kill matching ability, use that as your standard -- not one week!
Tagged:
Comments
This discussion has been closed.