Improve handling of hidden accounts in dropdown lists and selection dialogs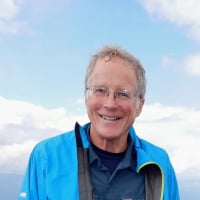 Quicken treats hidden accounts differently from hidden securities, and differently in different places.
On the Investing Portfolio and Performance pages, if you select the Accounts dropdown and then Custom, there is a Show hidden accounts checkbox but the only accounts it puts in (parentheses) and hides if un-checked are those you have marked as Separate.
The same applies to the Accounts tab in report customization.
In short dropdowns, such as the From and To lists in Buy and Sell Enter Transactions dialogs for investing accounts, there is no Show hidden accounts checkbox and all accounts are included in the list. 
It would certainly be nice if Quicken made the following changes:
-- Make the Show hidden accounts checkbox show and hide accounts that are marked Hidden, not Separate
-- Add a Show hidden accounts checkbox (default un-checked) next to the short dropdowns
You might be able to work around this issue for the larger Account dialogs by marking your unused accounts as both Separate and Hidden. Marking them Separate also makes them excluded by default from reports, which is what you would want for most unused accounts.
I think at one time the display of hidden accounts in dropdowns was controlled by the Show hidden checkbox in the Account list, but that was pretty obscure.
See this discussion
https://community.quicken.com/discussion/7885695/hidden-accounts-appear-in-drop-down-menus
for more info.
QWin Premier subscription
Tagged:
Comments