Transaction Dates and Posting Dates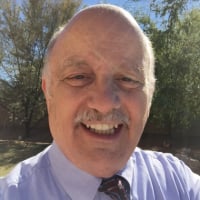 In reconciling Quicken to my Chase Bank account, it is hard to reconcile transactions for the same amount on different dates. I am looking at transaction dates in --
(a) the bank statement,
(b) the Quicken transaction date, and
(c) the Quicken posting date.

Here is one example. My April Chase Bank Statement shows two deposits for the same amount on 3/18 and 4/1. Quicken shows only one deposit within the statement's date range 3/12 through 4/13. I looked in all dates in Quicken and see one with a transaction date 3/4 and posting date 3/18 which I had already reconciled in my March Bank Statement. There is another deposit with a transaction date 4-15 and a posting date also 4-15 which is beyond the statement's date range. These are payroll deposits via ACH. I can't tell which is the missing transaction.

Which raises some questions --
1. Why do some transactions have bank statement dates different from Quicken transaction and posting dates, and other transactions where the three dates are the same or at least within a day or two?
2. How could a transaction date and a posting date be 14 days apart?
3. If there were a duplicate update from the bank could the duplicate item show different dates still?
Answers
This discussion has been closed.