Do you use invoicing for your small business? We want your feedback! Learn More
Why is Quicken booking unrealized gains for investment accounts?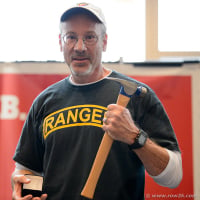 Quicken appears to be recording periodic _unrealized_ gains/losses in the database.

Why would it do this? The general rule is that you do not store calculated values in a database. You store the values from which they are calculated (price, date, cost, shares, etc.) but not the calculated values themselves.

When I run a YTD transaction report on a small investment account with 7 securities and do not include unrealized gains, I get 11 transactions; all dividend or interest distributions. But when I run the same report with unrealized gains, I get 352 transactions: the 11 dividend/interest distributions plus 341 unrealized gains. Basically it looks like Quicken records an unrealized gain every Friday for each security.

What purpose does it serve to actually book an unrealized gain? You want to calculate unrealized gains when you run a report but you don't want to store them in your database. They are essentially redundant, they can be calculated from existing data. If you store this type of data you're like a man with two watches: unless they're in exact agreement, you can never be sure what time it is. What happens if you correct a security's price history? Does Quicken recalculate all the unrealized gains?

The reason I ask is that my Quicken reports are inaccurate. All of my account balances in the "Accounts" section of the application are correct. But when I generate a net worth report, several of the investment account balances are widely off. The differences appear to be due to unrealized gains.

So my questions are:
1. Why is Quicken recording unrealized gains? Is this something new? (I have been using Quicken since 1992 and have never encountered this issue before).
2. Is it possible to turn off this "feature" and have Quicken calculate unrealized gains only "on the fly" (i.e., when report is generated)?
3. Is deleting all of the unrealized gain transactions a possible solution to my report accuracy problem?

Attached screen shots that help illustrate the problem.

Thank you for any insights.
Dave
Tagged:
Answers
This discussion has been closed.