Windows R39.XX Release (US)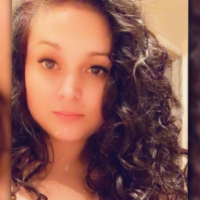 The latest Quicken for Windows release
R39.17
is now being made available in staged release format to a limited number of users.
What's included:
Improvements
Improved support for different sign-in methods including using a Financial Institution's secure, sign screen in a web browser.
The most recently added payee in the register will now automatically be selected when you add a new check pay payee.
Update Federal Income Tax Withholding (W4 Rates).
What's Fixed
Issues with the dashboard not properly displaying or refreshing data for some users.
An issue in which the type of transfer was incorrectly added when entering multiple transactions for an IRA account.
An issue with the check pay number repeating for accounts that use checks more than six months apart.
An issue filtering dates on the Net Worth card.
An issue with background colors for bill payment selection.
An issue in which some investing accounts did not properly revert to Simple Investing.
An issue with Compare to List not showing transactions until Quicken is restarted.
An issue changing the posting date for downloaded transactions.
An issue with decimal rounding in opening account balances.
An issue with the Review & Repair Payments functionality.
An issue with the dashboard scroll bar not functioning in some instances after dragging and dropping a card to the bottom of the dashboard.
An issue applying filter settings when using Print Projected Balances.
Missing text in the Mileage Tracker dialog.
Multiple investment transactions from the same day are now sorted alphabetically by security name instead of by date.
You can also download and install the Mondo Patch for this version through this
support article
.
Thank you!
-Quicken Anja
Comments
This discussion has been closed.