Windows R40.XX Release (US)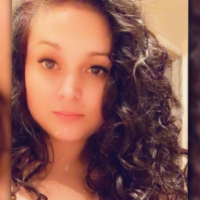 The latest Quicken for Windows release 
R40.13
 is now being made available in staged release format to a limited number of users.
What's Included:
Improvements
Security transactions from the same day now appear in alphabetical order.
Refined look and feel of offline/manual add account process.
Improved checking for deleted data sets when handling data maintained on two computers.
The instructions for downloading a web connect file are now more prominent and comprehensive. You can import past transactions through your web connect file while adding connected accounts.
You can now dismiss the message you receive when the next bill amount and date are not available from an online biller.
When making a Quick Pay or Check Pay payment from your register, the default pay-from account will be the account you are currently in.
You can now rename the cards on the new dashboard. You can also filter which accounts are used in those cards. The Uncategorized Transactions card now works with previous keyboard shortcuts.
Restructured the Help menu to make it easier to navigate using submenus.
What's Fixed

Quicken was incorrectly changing the Opening Balance for some Schwab users.
Restored visual indicators for Express Web Connect investing accounts during One Step Update.
Some transactions were not matching correctly when syncing with mobile.
Closing the .QDF import screen during a file import was not stopping the import process.
An issue in which a crash sometimes occurred when accessing the investment accounts tab.
An issue in which the customization screen for saved reports containing investment transactions incorrectly displayed the Memo contains field.
The Make Credit Card Payments screen was not showing the full list of QuickPay payees.
The Internet Unavailable screen incorrectly appeared when processing a user's credit score.
An issue with overlapping text on the Combined Bills Income and Transfers Get Started page.
An issue in which the Last Payment information was not appearing under Bills & Income for Bank Bill Pay bills with in some cases.
The error message "Service provider change OK right away" was appearing inappropriately for some users.
The preference to turn off critical messages was not properly filtering the messages.
An issue with the online payee lead times setting.
Issues with the remove password feature for data files.
In some cases, the "You have tasks to complete" message was appearing for closed and hidden accounts.
An issue maintaining column width changes on the Investment Account Overview (Holdings) screen.
An issue in which the Create a copy or template option under the File menu failed in some instances.
Rare issues connecting to financial institutions.
An issue with crashes when selecting Profit and Loss under the Business menu when using a Canadian account.
You can also download and install the Mondo Patch for this version through this 
support article
.
Thank you!
-Quicken Anja
Comments
This discussion has been closed.