Do you use invoicing for your small business? We want your feedback! Learn More
Windows Canada R42.xx Release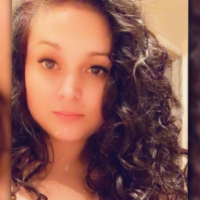 The latest Quicken for Windows Canada release 
R42.11
 is now being made available in staged release format to a limited number of users and will slowly roll out to all Quicken Canada customers.
IMPORTANT:

Before you take this update, we recommend you perform a One Step Update to ensure that your data is synced to the cloud and also make a backup of your data file.

What's Included:
What's New
Added the new Investment Partnership security type and asset class designed for tracking venture capital investments.

Added option to append time to a backup file name as well as the date.

Improvements
The Save button for Rearrange Account also closes the Rearrange Account screen.

For report exports, the outdated PRN format has been removed and the CSV format has been added. CSV has also replaced TXT as the default export format.

Updated the informational text for the New Category and Edit Category screens.

Improved the logic for matching manual transactions with downloaded transactions.

Improved user interface for Make a Credit Card Payment.

What's Fixed

 When rearranging and saving the changes in the Rearrange Account screen, display issues occurred and some changes failed to take effect.
The Large Fonts option was causing the help window to become larger than the screen, especially on low-resolution monitors.

Issues with tag errors during cloud synchronization.

Issues syncing transactions.

Report option listed as Show (Hidden Accounts) instead of Show Separate accounts.

Removed non-functioning Map Quest link from mileage tracker.

The Paid stamp failed to appear on printed and emailed invoices.
You can also download and install this version via the Canada Mondo Patch found in this 
support article
.
Thank you!
-Quicken Anja
This discussion has been closed.