Yet another CHASE thread - sorry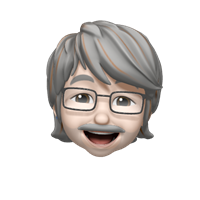 Truly sorry for another thread. I can't find an appropriate thread to post in among the myriad.
I read most of the threads with folks experiences since the email alerting us to make the change and the popup in Quicken, both with little to no instructions what to do. I had such high hopes for the folks that posted the AHA!, deactivate then add new, authorize, link. Well, that does not work!!
Here is what I did:
    Unlinked my Chase Online Bills
    Deleted my Chase Online Bills
    Went to each Chase CC account and deactivated.
    Went to add accounts, CHASE and the dialog to authorize and transferred to CHase in a browser.
    Did ALL the steps and after agreeing the browser screen went blank.
    Back in Quicken, message that the authorization failed. Try again. So I did.
    Thinking it was a browser issue, I used a different browser.
    Exactly the same results.
    Chase did show me three accounts. I have only two, one was closed years ago. I tried just checking the two live accounts and then trying all including the closed. Same results. Nothing in the browser, failed at Quicken.
Can ANYONE help me at this point?
Should I try changing connection method?
Thanks.
Comments
This discussion has been closed.