Windows R46.XX Release (US)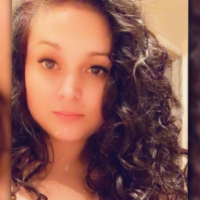 The latest Quicken for Windows release 
R46.9
 is now being made available in staged release format to a limited number of users.
Before you install this update, we recommend you perform a One Step Update to ensure that your data is synced to the cloud. You should also make a backup of your data file.
What's Included:
What's Improved
Updated tax rates with the 2023 amounts.
Added dialog to convert Shares Added to Stock Split when it appears a brokerage has reported a stock split as added shares. This conversion has the option to be used once, always, or never.
Customers can now edit the Category, Tag, and Memo fields for individual instances of bill payments.
What's Fixed
An issue in which some bills that appeared on the All Bills & Deposits screen did not appear on the list of Monthly Bills & Deposits.
The Quicken for Home & Business mileage tracker did not have the correct IRS rates.
Issues with the steps for adding investment accounts, including incorrect screens and inability to move past the Simple/Complete Investing prompt.
Synchronizing split categories transactions created on mobile/web with Quicken desktop could result in losing the split categories.
The investment reconciliation steps incorrectly prompted users to Enter Valid Date.
The Find & Replace screen displayed improperly when using Large Fonts.
Quicken updated the Opening Balance of an existing account during re-authorization, re-connect, and disconnect/reconnect. This should not commonly occur.
New Match was not displaying for transactions that were first added on mobile/web but matched on the desktop program.
Setting an account as a category for a memorized payee resulted in a duplicate memorized payee after syncing to the cloud.
When transferring shares between accounts, the date order for the lots was incorrect on the security detail screen.
When editing an account, the Show Separate Accounts option would not remain selected.
When adding an online bill with multiple billers, the billers were not selected by default.
When choosing Upload to Cloud for .txt files, a 403 error occurred.
Line items for split transactions would lose their categories when syncing with mobile/web.
When using auto reconcile for an investment account, a blank dialog box would appear.
Incorrectly reporting a securities mismatch error for new investment transactions.
Issues with the order of cards on the Dashboard when adding investment accounts. Additional dashboard issues with the order, amounts, and date ranges.
When using Activate Quicken Bill Pay from the investment Holdings screen, Quicken would become unusable.
Negative balances incorrectly appeared when entering split investment transactions.
When creating a copy of a file, attachments would be added to the copy when the Attachments option was deselected.
Quicken was changing the customer-entered date for some scheduled reminders.
Some investment accounts were incorrectly identified as Retirement accounts.
When updating a customer's credit score, an internet unavailable error sometimes occurred.
Security Names were truncated in the Portfolio by Security view for both the Dashboard and Investing Dashboard.
Customers using transaction passwords were getting asked for the password multiple times during synchronization.
The review and repair process for billers required multiple passes.
You can also download and install this version release through the Mondo Patch support article found 
here
.
Thank you!
-Quicken Anja
Comments
This discussion has been closed.